Delicious & Authentic Asian Cuisine
La Presserie's new line of Asian-inspired soups offer restaurant-quality flavours and freshness, in a convenient frozen format, ready at home in just minutes.

Delicious hearty Japanese-style RAMEN, restaurant-quality and Vietnamese-style PHO, fragrant and aromatic Thai-style TOM YUM and TOM KHA, all crafted with homemade fresh vegetable broth and 100% plant-based.

Available in the freezer aisle and in our online store, they are the ultimate in taste and convenience. Just heat and enjoy.

Try them all today!

Made Fresh, Stored Frozen.

No Preservatives




Peanut & Tree-Nut Free




3 Gluten-Free Options




Ready in Minutes




Crafted in Canada in small batches




Vegan



A difference you can see and taste
We believe that seeing is believing and that you should know what is inside the box, before you make a purchase. Because when a box says "Actual product MAY differ, the actual product WILL differ, and rarely in a good way.

As consumers ourselves, we thought you would want to know what is inside the box - so we got rid of the box.

What you see is what you get. Period. Beautiful, incredibly authentic and delicious soups. Clearly different. Clearly delicious. Unlike any other.

Try them today and see the difference for yourself.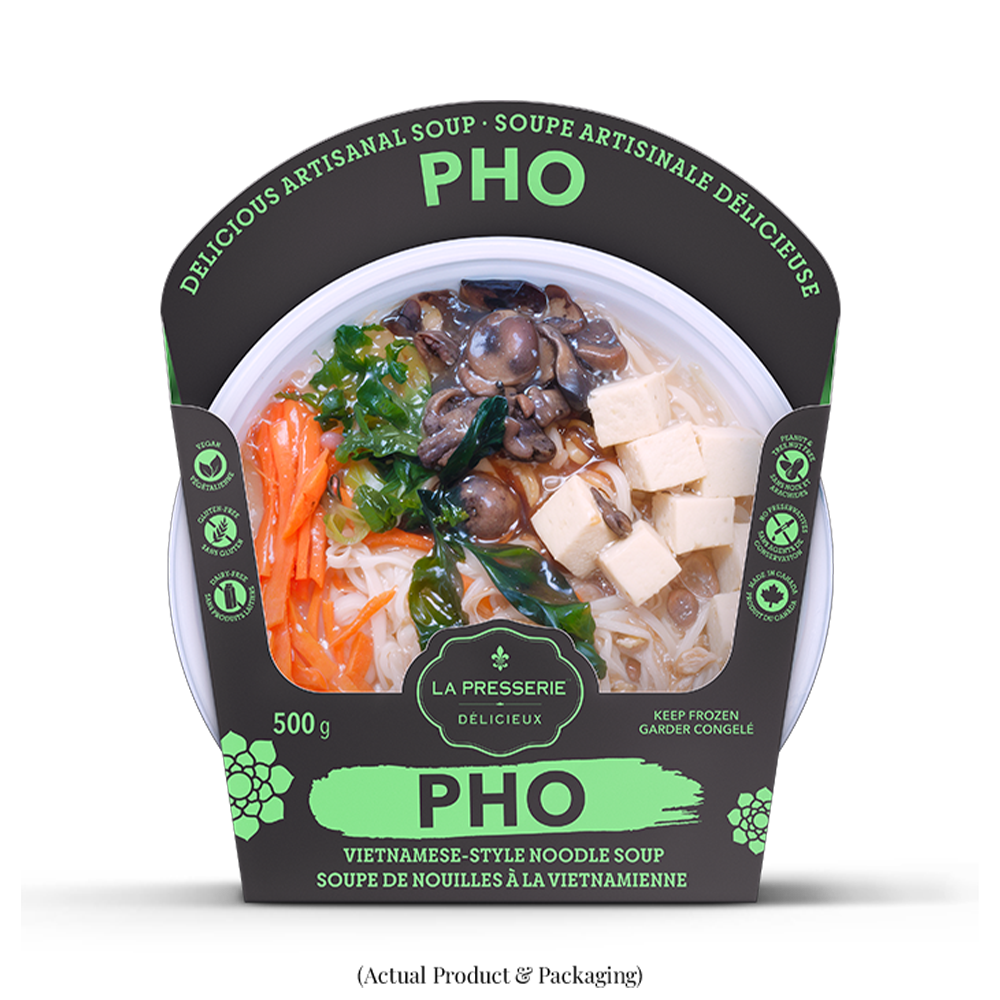 Case of Four Soups - 4 x 500g
Pho Vietnamese-Style Noodle Soup
Deliciously convenient vegan version of your favourite restaurant's PHO! A rich & slightly spicy mushroom broth is paired with tofu, fresh veggies, rice noodles, fresh herbs & spices.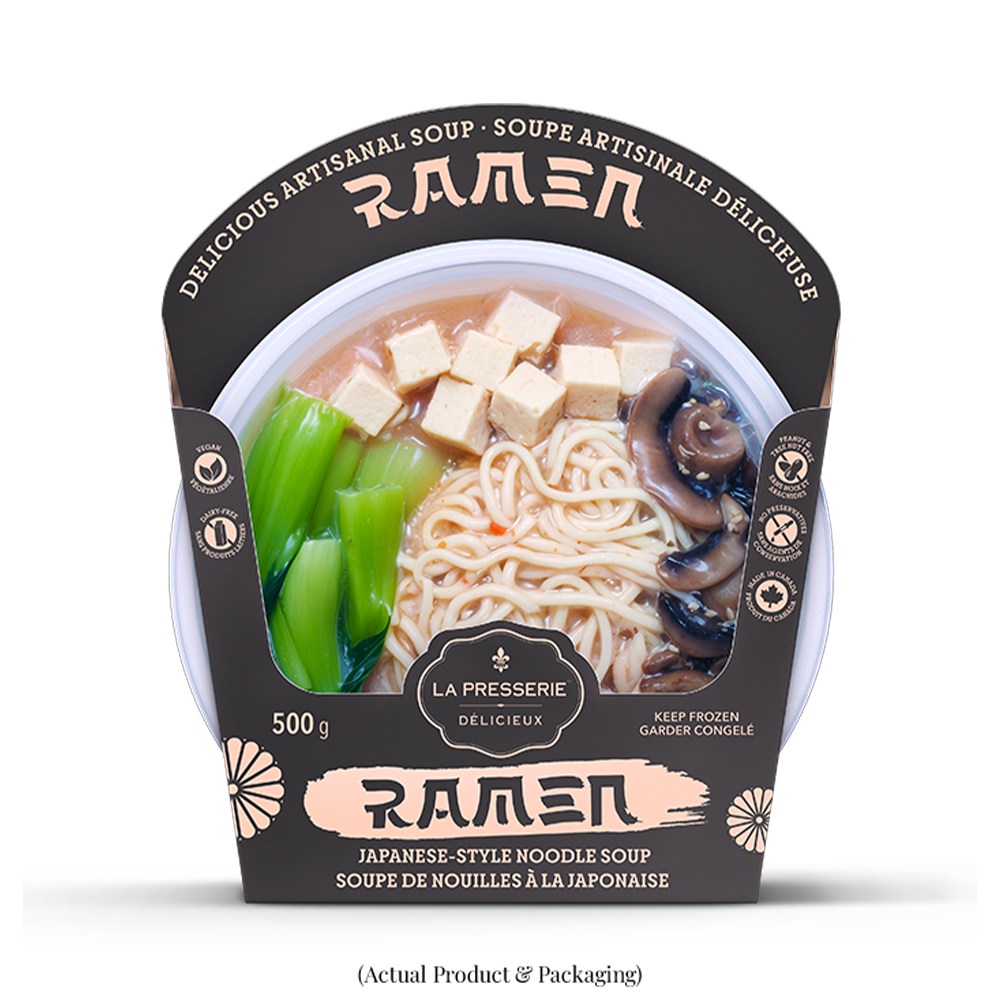 Case of Four Soups - 4 x 500g
Ramen Japanese-Style Soup
Delicious hearty ramen soup crafted with a homemade vegetable broth,noodles,tofu and  perfectly cooked bokchoy, cabbage, mushrooms, onions, carrots & a touch of heat. It's comfort in a bowl!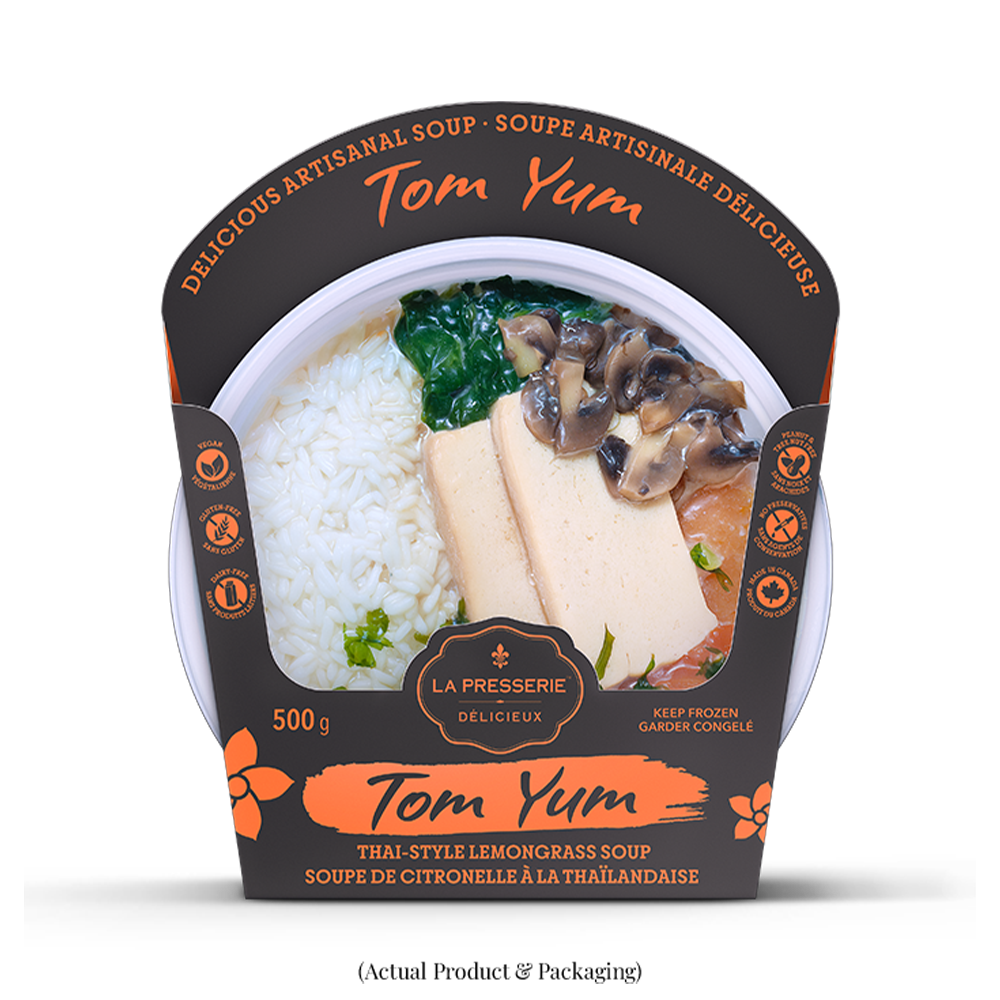 Case of Four Soups - 4 x 500g
Tom Yum Thai-Style Lemongrass Soup
Plant-based and delicious sweet, sour, and slightly spicy soup made with tomato & lemongrass broth, tofu, jasmine rice, fresh tomatoes, mushrooms, spinach, shallots and herbs. The ultimate cure for the fall & winter blues!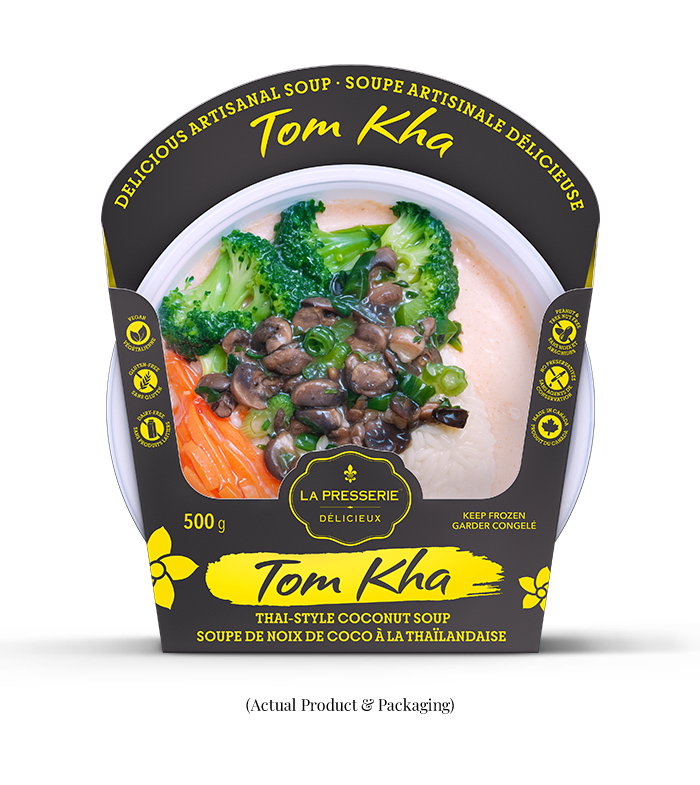 Case of Four Soups - 4 x 500g
Tom Kha Thai-Style Coconut Soup
Vegan version of the Thai style soup made with a  coconut milk-based broth, fragrant jasmine rice, fresh mushrooms, carrots, broccoli, herbs and spices.  A unique aromatic and tasty soup to warm your soul!
CASE OF FOUR SOUPS - 4 X 500G
ASIAN SOUPS - MIXED CASE
CASE OF FOUR SOUPS - 4 X 500G
Mixed case includes:
1 x Ramen Soup - Japanese-Style Soup
1 x Pho Soup - Vietnamese-Style Soup
1 x Tom Kha - Thai-Style Soup
1 x Tom Yum Thai-Style Soup
Frozen Made Beautiful & Delicious
Our Fresh-Frozen technology, make our soups unlike any other. Fresh, authentic, home-made taste, crisp vegetables and complete nutrition. It's a difference you can clearly see and taste.