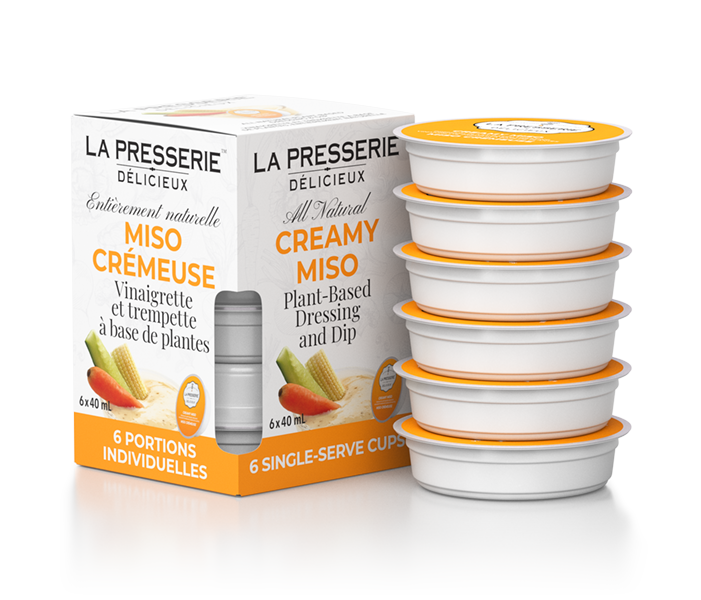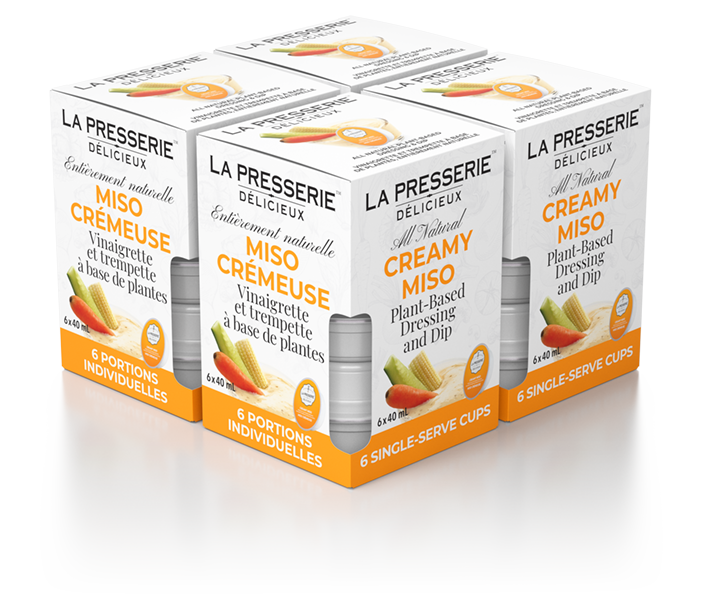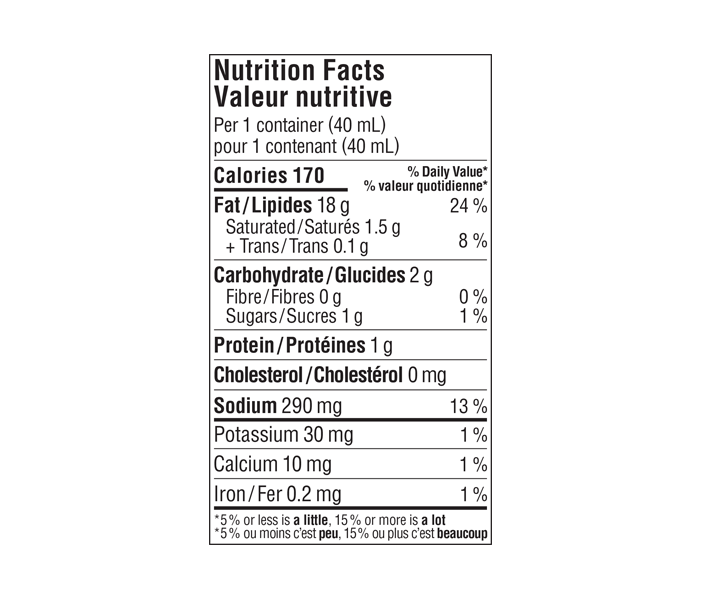 Creamy Miso Dressing & Dip (Single Serve Cups - 4 Boxes x 6 single serve cups)
SHELF LIFE
120 days refrigerated

SIZE
Contains four (4) boxes
Box: 6 x 40mL single-serve cups
Order includes four (4) boxes.  Each box includes six (6) Single-Serve Cups. 
ELEGANTLY VERSATILE

La Presserie's elegant miso dressing truly lives up to its definition as "the essence of deliciousness". With a refined, balanced yet complex flavour, including umami, sweet floral notes and a hint of spice, it will delight your taste buds with it's savoury, salty-sweet taste. Lush and creamy, it is perfect as a salad dressing, marinade or as a dip.
INGREDIENTS
Non-GMO canola oil, Water, Non-GMO soy sauce (water, soybeans, salt, sugar), Non-GMO miso paste (water, soybeans, rice, salt, ethyl alcohol), Sugars (agave syrup), Vinegar, Carrots, Onions, Rice vinegar, Non-GMO soy protein isolate, Cold pressed lemon juice, Xanthan gum.
Contains: Soy
SHELF LIFE
120 days refrigerated
SIZE 
Contains four (4) boxes
Box: 6 x 40mL single-serve cups
Non-GMO canola oil, Water, Non-GMO soy sauce (water, soybeans, salt, sugar), Non-GMO miso paste (water, soybeans, rice, salt, ethyl alcohol), Sugars (agave syrup), Vinegar, Carrots, Onions, Rice vinegar, Non-GMO soy protein isolate, Cold pressed lemon juice, Xanthan gum.

Contains: Soy