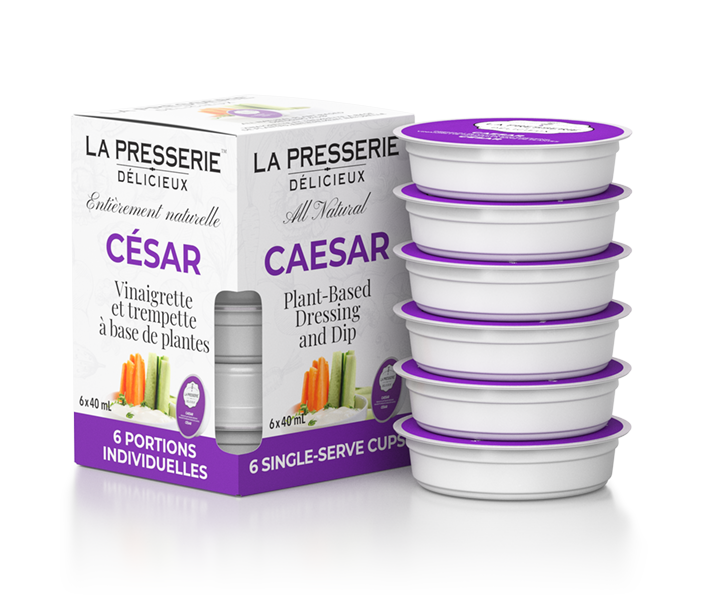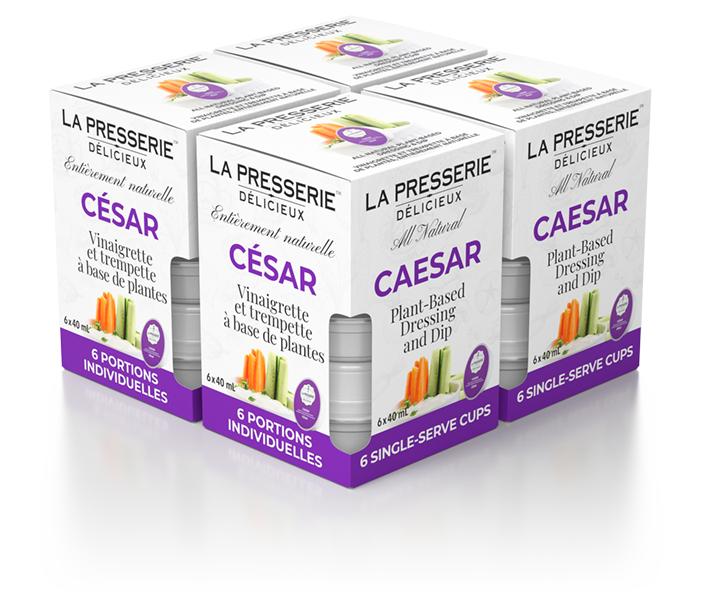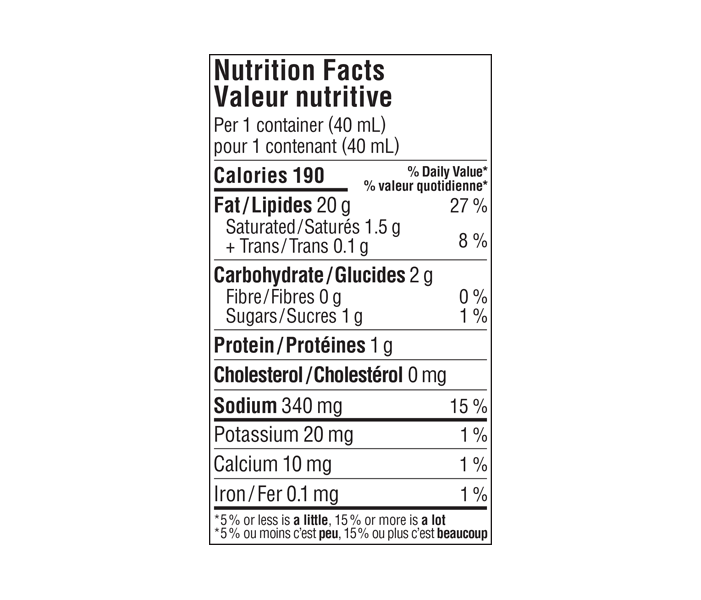 Creamy Caesar Dip (Single Serve Cups - 4 Boxes x 6 single serve cups)
SHELF LIFE
120 days refrigerated

SIZE
Contains four (4) boxes
Box: 6 x 40mL cups
Order includes four (4) boxes.  Each box includes six (6) Single-Serve Cups. 
A CLASSIC REINVENTED
Made with our home made vegan mayo, fresh herbs and cold pressed lemon, this plant-based Caesar is deliciously indulgent. Egg-free, dairy-free, and gluten-free it's all delicious.    Use it as a dip or as a marinade for meat or a drizzle for grilled vegetables. Add it to potato salad or coleslaw. Spread on chicken or tuna salad sandwiches.  Try it today on all your favourites!
INGREDIENTS
Non-GMO canola oil, Water, Vinegar, Garlic, Sugars (agave syrup), Pink Himalayan salt, Dried onion, Non-GMO soy protein isolate, Cold pressed lemon juice, Ground mustard, Black pepper, Xanthan gum.

Contains: Mustard, Soy
SHELF LIFE
120 days refrigerated
SIZE 
Contains four (4) boxes
Box: 6 x 40mL single-serve cups
Non-GMO canola oil, Water, Vinegar, Garlic, Sugars (agave syrup), Pink Himalayan salt, Dried onion, Non-GMO soy protein isolate, Cold pressed lemon juice, Ground mustard, Black pepper, Xanthan gum.

Contains: Mustard, Soy